Turn Your Desired Resolutions into an Energetic Revolution!
with this all new Power-Packed set of Energetic Ornaments to help Light up Your Life in New, Fun, and Miraculous Ways!
"Entering My
Vortex"
This track was created to help you develop a new relationship to time, wherein a new space births for relaxation, without external pressures and demands, so you can enjoy pursuing your own Joy, knowing at every level, "I AM THAT I AM" and I AM AWESOME!
Be Calm and Clear, all Through the Year.
Live Your BEST LIFE This Holiday Season
Each one of these new Energies is infused with the energies of Light and Love, as well as Energies of Expansion, Love, Grace, and Freedom, and are sure to become immediate favorites!
In addition to These ALL NEW Thirty Three Tracks, Jarrad has included …
ALL NEW
"The Breath
of Joy"
Set an intention of Joy and Breathe with Jarrad on this Powerful and cleansing track. You'll be guided into a beautiful space of Expansion and Love, where you begin to connect on a daily basis to the infinite Source of All That Is, connecting all of your being, through this small wonderfully joyful track.
Both meditative and activating, this is learning to Master Your Space and Instantly Connect To Source.
NEVER BEFORE RELEASED
"NEW BEGINNINGS Bon Fire Journey"
As you journey into all you are, Jarrad sets the stage for Massive Release and Re-structuring: the Space of New Beginnings.
Feel yourself loved into a space of healing release, as you say farewell to every single lower vibrational energy that no longer serves you, and you step through the cleansing bon fire energy and into sovereignty, wholeness, abundance, and love in a new way.
2018 is a Year of Mastery. Set the stage by learning to release everything which no longer serves you and stand cleansed, vital, and renewed on the precipice of a new creation: manifesting all you are.
ALL NEW
"2018 Light
Language Invocation"
Journey deep into the energy of "prayer," meeting this sacred space in a whole new way, free of beliefs and paradigms, and pure in heart and intent. Learn to create in a new way, as you also begin to set a space of abundance, love, healing, and joy, moving into an activation of Light Codes to help you Spring-Board into whatever you desire in 2018 and beyond!
As a Special Bonus, You'll also Receive a re-encoded Version of one of Jarrad's most requested Journeys of 2017
"Opening and Expanding Your Heart"
"Love, Life, God: The Journey of Creation" Audio Book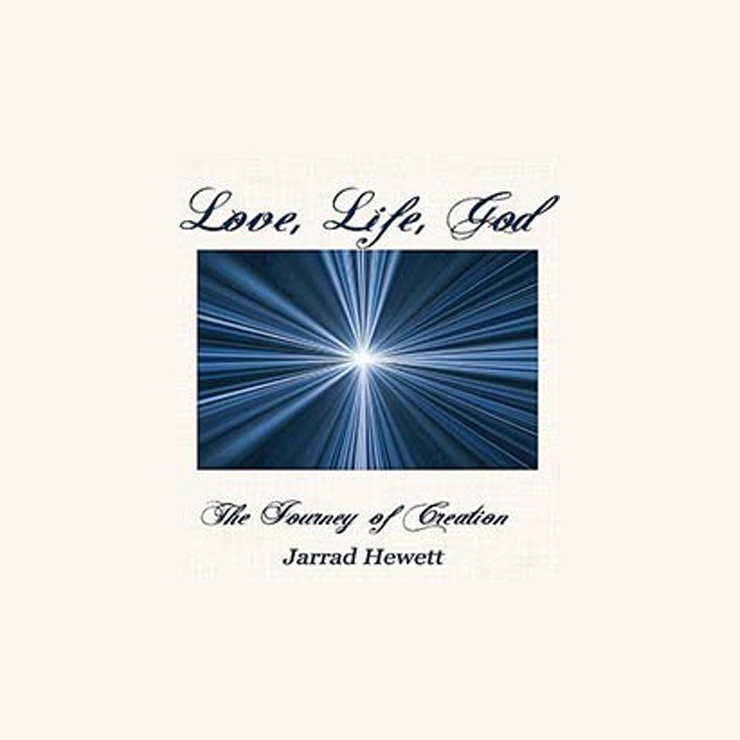 One of the most powerful and brilliant messages you'll ever hear, this special frequency encoded audio version of Jarrad's International Best-Seller contains some of the highest frequencies felt on this plane.
The text itself provides an awe-inspiring view of God, consciousness, and what it means to be alive. It powerfully demonstrates the full potential of love and conscious creatorship in ways that will astonish, inspire, and leave you breathlessly moved.
No subject is off limits in this exploration of thoughts, energy, and the science that brings them together. Constant as the ever-present moment of now is our Source Self, and Love, Life, God fully illustrates that concept. Understanding how to reach and operate from that center are the keys to uniting and healing not just a fractured culture, but a fractured self. By tapping into who we really are, we begin to see in life-altering ways that through our own actions, thoughts, beliefs, etc, just how our world (and our perspective of that world) has come into being. On this journey, Jarrad also shows in clear and irrevocable ways how to change the world through changing the Self.
Coded with massively expansive frequencies, this special audio version is like having your own personal energy library to visit time and time again.
Note: This is not your typical "audio book." If you have never experienced Jarrad's profound journey, this is an excellent place to start, as it will lay an amazing foundation from which to work miracles during this Holiday Season and beyond!
REMEMBER: Everything is Energy,
and YOU have the POWER to Create your life NOW!
33 ALL New Tracks for wholeness, love, and joy! – That's a complete Christmas Album, a full frequency album, and a whole set of silent tracks to play year round!
The All New Breath of Joy Journey
The Never Before Released NEW BEGINNINGS BON FIRE Journey
The Very Special 2018 Language of Light Transmission
The Newly Remastered Opening and Expanding Your Heart Journey!
Jarrad's 70 minute Eliminating Genetic Beliefs Audio Session
The #1 Best Selling Love, Life, God: The Journey of Creation Audio Book
Give yourself the Gift of Laughter, Love, and Full on Support!
That's Three ALL NEW Healing Frequency Albums, 33 Tracks, Three Brand New Energy Journeys, Plus SO MUCH MORE!