November to Remember 2018
This year, the "woo" came early. While sitting in my home, I was reading a blog on electrical energy aka physicalized light. Suddenly, I heard a song "Lightning… and thunder…" and I thought to myself, how fun! We must be about to experience a storm. What synchronicity.
Within seconds, Light was pouring out from my wall sockets and my house was shaking. Without hesitation, I grabbed my pup and jumped out the door. My house had just been struck by lightening. (I spelled it that way on purpose, and in a moment, you'll see why)!

Personalized Light Language Activation
To Help Integrate and ACTIVATE This Energy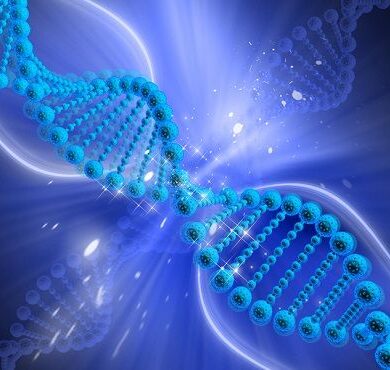 This year, each Symbol will be accompanied by your very own Light language Channel that will Activate your Symbol and Energy as well as help take you to new places of expansion and awareness during our November Journey into the "woo." Your activation will carry Massive Amounts of Downloads and Energy from Source to help you assimilate, download and integrate not just the energy from your symbol, but the energies from your wider, whole Self, and the journeys, as well.
These activations will have the energies of your symbol encoded through an audio process, so each time you listen, you will be able to expand your ability to allow and create!
The Balance of Change: The Enlightened Being
Journey and Symbol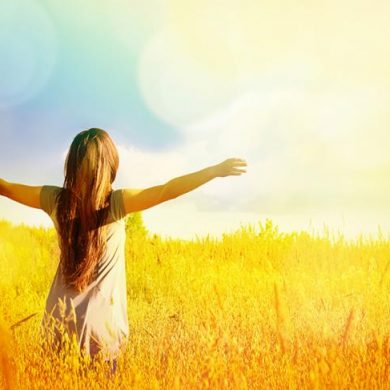 (Approx. 18 minutes)
How would life be different if you could transcend reaction and always choose action over reaction? How would your life be different if you were able to overcome and step outside of limiting patterns and beliefs and be able to always feel supported, nurtured, loved, and truly at peace with all of your creation and in love with all that you are?
Welcome to the Balance of Change. This Journey is a Massively Healing Journey which redefines balance within our being and life so that ceilings, polarity, duality, and limitations are transmuted, that we open to our TRUE lineage, connection, and Oneness with Pure Source Energy. This is the space of peace and love, free of toxic energy or fear.
Step into an expanded awareness and a field of Enlightenment and feel the true nature of who you are and all you can create from this amazing space of unity, love, passion, vitality, and true, heart-centered Divine Power.
Star Particle Mastery - Light Language Activation
Journey and Symbol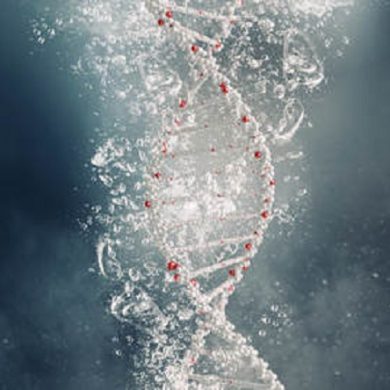 (Approx. 15 minutes)
Journey into your widest Self as Physicalized creation, meeting yourself as Source Energy and the first time you ever chose to individuate as Self.
This Light Language Journey is all about integrating, meeting and knowing all aspects of you which create not just who you are in the physical world, but opening to the ascended mastery energies of you and you as Source Itself! The Light Language and Beingness in this energy is a powerful journey into experiencing and expressing your True Source Self Sovereignty in a whole and new way!
Becoming the Flow of Energy
Journey and Symbol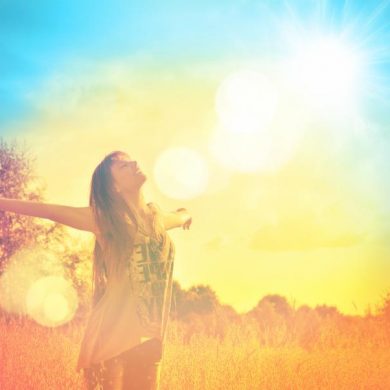 (Approx. 21 minutes)
One of the first ever "Inter-Active" Journeys, this Electric Journey is all about becoming a Super Conductor of Pure Love and Pure Light as we explore the true nature of ley lines, and their connection to our energy meridians, as well as how to create new flows of energy – through divine love – to speed up manifestation, and flow in all areas of our life!
This cutting-edge explanation of physicalized energy, ley lines, and our bodies electrical systems and grids will enlighten and open you to new levels of awareness and informational flow to get you inspired, and truly in the flow of vitality, harmony, joy, and Heaven on Earth!
Being The Earthly Star Seed
Journey and Symbol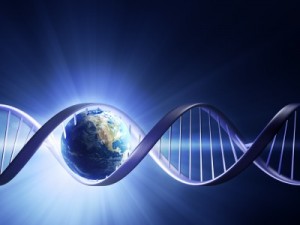 (Approx 19 minutes)
No matter where we are in our conscious journey, Every single being on earth carries the divine right signature of what is truly known as a Star Seed, for the true Star Seed Energy is the connection to the I AM Presence as known throughout all of creation – throughout all time, space, dimensions, and even outside of time and space. It is the ability to connect into other parts of the Self, New Understandings, a Deeper Knowingness, and to Understand that the Knowingness is not an escape, but rather an energy to ground into and embody, bringing out divinity and true Self into physicalized form – thus creating Heaven on Earth.
This Journey is a Powerful journey into the Energy of what it means to Grow from the Seed of Pure Source and Tune into your Galactic Remembrance, thus activating in your DNA the remembrance of what true creation is, transcending individuation, birth, death, individuation, collective, while embracing the Self and the All simultaneously.
This is your true multi-dimensional birth and your True I AM Presence made manifest right here, right now, through opening to your Divine Heritage and Remembering who and what you truly are!
2 All-New Journeys with Jarrad Saturday Broadcasts! – Special "Woo" Editions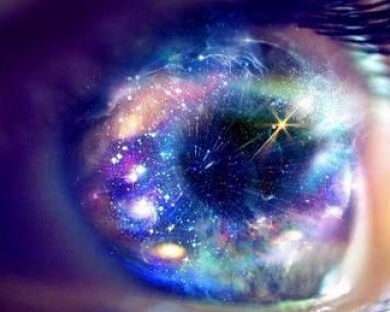 During our time in November, we will gather together for an all new frequency radio experience to heal with energy through music and expand through new channels or recordings, as well as some of my favorite pieces from previous programs. These broadcasts will be elevating and expansive beyond measure.
For those of you who love my musical frequency tracks and energy journeys, these calls will feel like heaven and both move and open MOUNTAINS of energy!
We will set aside time as a group to really travel deep into the energies of love and mastery, AND WOO, through journeys and tracks, on this incredibly special, fun, and powerful call.
We will come together to experience a tapestry of energies, based on where each one of you are on your journey. This will be a deep space for love and reception, allowing the seeds for miracles as well as reception and Integration, in a huge way!
PLUS You'll also get Access to something that people from all over the world are calling "ABSOLUTELY PRICELESS!"
Limitlessness:
Light Language Activation Journey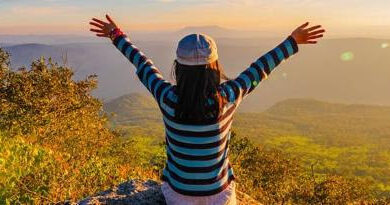 This Fascinating Exploration into The Language of Light takes you into a state that can only be described as Pure Limitlessness.
One of the Longest Pure Expressions of the Language of Light, This Activation is one of the MOST POWERFUL ACTIVATIONS AND ENERGY TRANSMISSIONS to date!
Unite inside and OUTSIDE of time and space – seeing the all AS the all, experiencing multi-dimensional consciousness like never before. This is one of the seminal seed journeys into multi perspective awareness and awakening to higher realities and the relationships with Self, Alien, Other. THIS IS THE KNOWINGNESS of Self as the Creator and Creation of Time and Space – a place wherein we remove the veils of lifetimes – allowing you to see and experience ALL THAT YOU ARE at every level of being!
Warning: This is ABSOLUTELY Powerful and Carries an Energetic Encoding of Bringing You Into Higher Realities. WOO Will Happen!
9th Dimensional Plaedian Consciousness
Truly Knowing Self Love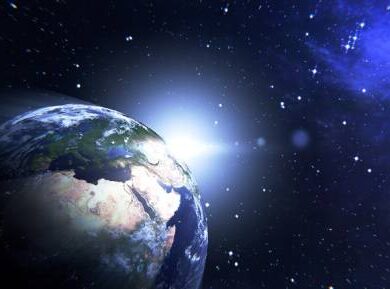 Journey and Symbol
A new understanding of the Plaedian energy emerges from this channeled journey, as Jarrad describes new terminology, and takes you on a journey directly into the Plaedian system to meet an Ancient being from the Plaedies, itself!
Journey into this Beautiful 9th Dimensional Space of Truly Knowing Yourself as the Consciousness of Pure Possibility, Pure Harmony, and Pure Love.
The Expanded Creation Formula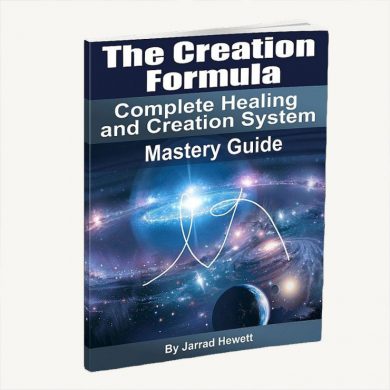 Complete with ebook and audio activations set to music and infused with the actual frequencies of the formula itself, You can begin working with specific frequencies, as well as learn the core of Jarrad's work in frequencies and how it birthed! You will also receive the original hand drawn frequency chart!!
Here's how Jarrad describes the Creation Formula:
The Creation Formula is the process of expansion. I've often described it as a two pronged, multi-dimensional frequency chart (Remember, EVERYTHING is Energy - therefore, EVERYTHING has a frequency) that balances energy while simultaneously activating the ability to consciously create.
The formula itself is comprised of multi-dimensional frequencies and symbols that activate dormant information within the energy field that works to balance energy fields, activate pituitary and pineal glands, and reprogram total consciousness in a way that accelerates and activates true abilities to consciously create (more about this on the free call!).
Think of your life as the product of millions and millions of frequencies - just like a symphony is the product of thousands and thousands of musical notes. This formula represents a giant tuning fork that vibrates through your entire energy system and tunes the frequencies so that the life you are experiencing is a match to the vibrational symphony you are offering forth with your subconscious thoughts, beliefs, and feelings - all while directing those subconscious thoughts, beliefs, and feelings into Love, Joy, etc.
This is the exact formula that I use in my own private and personal energy work each and every day.
Every hand-drawn symbol that comes with the accompanying E-book and remote healing audio walk through represents ingredients of this powerful formula and allows for transmutation and change in specific areas. These symbols have been used by Energy Masters, teachers, and students of all faiths and backgrounds, from across the globe, with amazing and miraculous results!
This amazing remote energy activation program also includes an audio session, where you will experience first-hand the amazingly powerful energy of the symbols as well as the meaning and invocations of the multi-level frequencies. In the accompanying E-Book, I will also speak to what the formula and symbols actually mean, as well as how to effectively tap into their energy - and subsequently, how to tap into the Full Power of You.
This includes The Original Creation Formula Audio Activation and Guided Walk-Through, The Creation Formula eBook – Complete with Symbol Guide, Complete Formula, and Actual Frequencies List.
ITEM 20 (Retreats 1 and 2)
Your Spiritual Awakening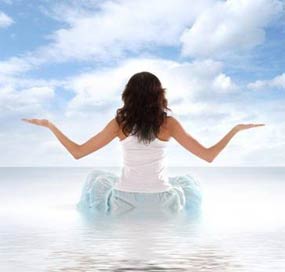 Jarrad's natural abilities to see, feel, and hear all forms of energy have given him unique insight into the underlying framework and process of creation, as well as how you can heal and reshape your future by restructuring your energetic fields, belief systems, etc. right now.
• Join Jarrad as he reveals the mysterious forces that are working for (or against) you.
• Discover how your unique frequency formula – belief systems, core beliefs, genetic beliefs, templates, etc. - dictate the answers you get back from the Universe as well as how your physical world is created and presented.
Join Jarrad for a POWERFUL and enlightening, 3 hour workshop where you'll learn all about Energy, Awakening, and The Amazing Matrix of Self. These Incredibly packed audio recordings contain Jarrad's core message and some of his most amazing remote energy work to date.
You'll get to experience firsthand the magic of remote healing as Jarrad shows you how to literally UNPLUG from The Matrix of 3-D reality and enter the world of 5-D living and Beyond.
This will be a month unlike ANY OTHER!
YOU GET ALL OF THIS
A

Personally Channeled Symbol/Formula

for Full Divine Source Integration!
20 Minutes of Remote Energy Work Every Day
LANGUAGE OF LIGHT ACTIVATION FOR YOUR SYMBOL
The Never Before Released 11 Portholes of Change Ascended Rays Journey
The Brand New

Becoming the flow of Energy

Encoded Activation

The ALL new

Star Particle Light Language and Mastery Activation

Guidance, Wisdom, and Love: Receiving all I Am Journey
All-New Cosmic Creation: Breath of the Divine

The Balance of Change – The Enlightened Being Journey

Being the Earthly Star Seed Journey and Activation
3 All New Hours of

Master Classes

and LIVE CALLS devoted to a further exploration of Love, Life, God, and the Journey of Creation in all ways – and I don't just mean the book!

Membership Access

to the private Members-Only Site for November where you can create a profile, ask questions, post blogs, and detail your daily journey

2 Super Saturday Journey with Jarrad "Woo" Edition!

Limitless

Light Language Exploration
The Complete, Expanded Creation Formula PDF and Audio Activation kit
Amplification and Unification of Your Light Journey and Symbol
5 Hours of Pre-Recorded Master Classes!
9th Dimesnional Plaedian Consciousness: Truly Knowing Self Love
An Expansive Manual for Life in Love, Life, God: The Journey of Creation
PLUS SO MUCH MORE!
The personal symbols and Light Language Activations alone are priceless! Add in THREE new calls of COMPLETE EXPLORATION of the Woo, SEVEN ALL NEW ENERGY JOURNEYS, 2 special Saturday Journey Calls, membership interaction, and bonuses, and this is guaranteed to be one of the most value packed and EXPANSIVE months ever offered!
Be a Part of This November to Remember SPECIAL EVENT!
Our Program Begins November 10th!
This Incredible Energetic experience – complete with BRAND NEW tracks, and YOUR OWN PERSONAL SYMBOL and Activation - is yours
Note: Symbols will be created and sent out according to the order date
When you sign up BY November 1ST, you'll also get access to both the Spoken word only energy journeys, as well as journeys backed with even more energy and music!
Note: You will gain instant access to the Downloads, New journeys, Daily Energy Work, and all of the Bonus Material. New Members will be able to access the site early, beginning November 6th.
Join Now
And begin the expansion!
Note: You will gain instant access to the Downloads, New journeys, Daily Energy Work, and all of the Bonus Material. New Members will be able to access the site early, beginning November 6th.
*Payment Plan also available!
Join me for One of My Favorite Months, Filled with Ascension, Love, Integration, and More!
* For Payment Plans, Symbols and activations will not be sent until the second payment is processed*