SO, WHY DO SOME PEOPLE EXPERIENCE HUGE TRANSITIONAL SHIFTS, WHILE OTHERS ARE STILL SEEMINGLY STUCK IN A LIFE STRUGGLING WITH MONEY, RELATIONSHIPS, CAREERS, AND HEALTH, WHILE FEELING UNFULFILLED AND SEARCHING FOR PURPOSE?
The Answer Is Energy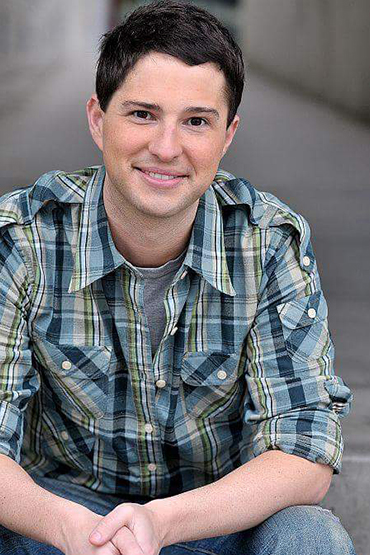 Change your life with energy frequencies.
Jarrad Hewett, #1 International Best-Selling Author, frequency expert, and founder of the QTFM program, has created the most mind-blowing, ground breaking, paradigm shifting experience you'll ever have.
In just minutes a day of listening to these powerful energetic frequencies, this program will connect you to the magnificent vibrational power of miracles.
Imagine total release, healing, clarity, support, abundance, and so much more at every single level of your being.
How could your life change with 52 Powerful Frequency Treatments designed to transform and heal every aspect of the Body, Mind & Soul?
...and what if you could receive this treatment simply by listening to music?
ALL NEW FOR 2018
Welcome to Vibrational Sound Healing
In your home or office, whether alone, with people, even at a party, or with loved ones, you will be able to listen to beautifully inspiring and moving music, while being cleansed, bathed, and propelled into a state of Divine Grace and Pure Love while listening to some of the most supportive, loving, regenerative, healing, and potent Musical Frequency Journeys offered to date.
Are You Ready to Change Your Life?
Using his own Proprietary Quantum Technology Frequency Method Jarrad has layered frequency upon frequency into this amazing 52 week program! The energies layered into each track are SO POWERFUL that it takes him several days just to produce each track!
Each week, you'll receive an email from Jarrad with a BRAND NEW Power Packed frequency track layered with THE MOST potent and powerful energy you've ever experienced.
Set to music, these multi-layered tracks have been changing the lives of people across the planet, no matter their belief!
EXPAND INTO YOUR BEST LIFE EVER IN 2018!
How It Works*
We've all heard the expression, "Everything is Energy." But what does that TRULY mean about us, our world, our beliefs, environment, and how EVERYTHING comes to be?
It means that every single thing in this universe is made up of energy – call it atoms, protons, molecules, etc, etc, all the way down to particle physics, the scientific world has validated what many in the spiritual world have known throughout time: "We are all connected." In this connectedness, we also exist or have the perception of individuation.
Each and every thing in existence has its very own unique vibratory signature.
Scientifically speaking, we can actually measure the waves of energy that form with anger, depression, happiness, joy, as well as the vibratory signature of every single thing in the known universe.
"How do I know what my dominant vibration is?"
YOU WILL ATTRACT AND CREATE WHATEVER THE DOMINANT VIBRATION OF YOUR FIELD IS.
What are you creating on a day to day basis?
Do you have enough energy?
What does your love life look like?
These are all indications!
And just like a soup stalk, what we put into our immediate environment – what we surround ourself with – effects how we vibrate, how we feel, and what we are able to create and sustain!
Attaining and MAINTAINING high frequencies of LOVE, HEALTH, RADIANCE, ABUNDANCE, JOY, etc. are critical for experiencing a life of EASE and JOY!
You Will Attract Into Your Life and Create SOLELY BASED ON The Dominant Frequency of your Energy Field.
This is "the big secret." It is also a Universal Law.
Mastering your own frequency will turn you into a Manifesting Genius and you will truly astonish yourself and those around you with what you can achieve within a short span of time!!
And so I am about to share with you tools that will allow you to completely shift into a Super High Frequency where only Divine gifts will be attracted to you on a constant and regular basis.
You Will Attract Into Your Life and Create SOLELY BASED ON The Dominant Frequency of your Energy Field.
This is "the big secret." It is also a Universal Law.
Mastering your own frequency will turn you into a Manifesting Genius and you will truly astonish yourself and those around you with what you can achieve within a short span of time!!
And so I am about to share with you tools that will allow you to completely shift into a Super High Frequency where only Divine gifts will be attracted to you on a constant and regular basis.
EVERYTHING is Energy – therefore,
EVERYTHING has an ENERGETIC FREQUENCY!
Your life is the product of millions and millions of frequencies - just like a symphony is the product of thousands and thousands of musical notes.
Jarrad's frequency tracks are like giant tuning forks that vibrate through your entire energy field, changing your resonance and bathing you in the frequencies so that the life you are experiencing is a match to the vibrational symphony of Love, Joy, Peace, Abundance, and more, contained in each track!
Many of you have heard healers discuss how important hydration is – as water is a conductive element through which energy is able to move and flow. It is also known in many circles as the giver of life… so, all around, water is a pretty cool thing. We're also something like 70-80 percent water – which in a neat "coincidence" – matches our planet, which is also made up of a large percentage of water. Our environment is also water (the clouds and atmosphere), and if we go into our cells, well, we may find that we are even more water than previously thought.
So just HOW MUCH CAN FREQUENCY EFFECT US, our emotions, our environment, mood, interactions, etc.?
This video by Dr. Masaru Emoto, shows how consciousness (energy/vibration/FREQUENCY) effects and actually changes the molecular structure of water – and what are we?
And IT'S NOT JUST WATER that scientists are beginning to notice being EFFECTED BY FREQUENCY. Here is another POWERFUL video showing the effects of frequency:
This gives an excellent idea of why so many of you feel so amazing when doing energy work, meditating, and listening to these cleansing journeys: The STRUCTURES actually CHANGE based on the resonance! If these frequencies can change the structure of water (and what are we?) as well as re-organize physical matter (the salt in the video above),
WHAT COULD THE MIRACLE OF FREQUENCY DO FOR YOU?
Greater connection and peace of mind along with an ability to focus and harness your energy so that you can Create a Life of Abundance and Ease.

Easily and Effortlessly Reprogram and Transform your Holographic Template allowing unprecedented access to the conscious and subconscious mind, thereby creating non local transformation and healing at every level.

A deeper and better understanding - at the conscious and subconscious level - of how creation and your body really work.
The ability to naturally attract people, foods, and situations with a higher, more healing frequency, bringing your life, world, and body into balance.

Empower your subtle energy bodies and subconscious mind so that you can create the most effective and customized self-directed healing and change.

Soothing and Energetically Uplifting Healing Treatments that take just minutes, that can be your much-needed spa break, getaway, or pick-me-up in an otherwise hectic, stressful, and busy world.
ARE YOU READY TO EXPERIENCE THE POWER AND POTENTIAL OF PURE FREQUENCY?
Now, just by listening to this deeply healing Vibrational Sound Therapy,
YOU TOO can feel the LOVE and CHANGE YOUR WORLD!
If you choose the weekly track option – designed to give you one track a week each week for the next year! – you'll immediately get some of the MOST REQUESTED AND MOST UTILIZED TRACKS as well: including EVERYTHING YOU NEED to begin to center and connect RIGHT NOW to begin creating and laying the vibrational foundation for change in 2018, including: Prosperity and Manifestation, Subtle Energy Body Massage, Release Guilt, Bio Morphic Body Cleanse, Seeing Beyond Limitation, Healing and Wholeness, plus Removing Limitation…
And those are JUST THE BONUS TRACKS!
This year, week One itself is a foundation laying track for Energy of the entire series: Mastering Your Stories! leading to Releasing Lack and Resistance in all Areas, Retraining Your Hologram, Opening Healing abilities, Ancestral Healing, Knowing How To Move Forward, Moving Through Self Sabotage, and The Wealthy Soul. There is a NEW ENERGY track for Reconstructing Our Being which is all about seeing yourself and the world in a new way, which then allows for a new creation. We have Being a High Vibration, Aligning with my Creation, Allowing it to ALL BE EASY, Sexual and Physical Healing, Seeing Your Future, Opening and integrating some new Energies for success in work, abundance, and play, Erasing Imprints, Living Your Dream, Healing the Physical in New Ways Manifesting in the Now – and so much MUCH MORE!! These tracks work every single layer of your energy, Helping to heal, make whole, and expand in Powerful Ways!
Whether you've participated in Jarrad's past programs or are brand new to the experience of energy healing through sound, this program has everything you need to experience the next great level of awareness, love, freedom, and creation – starting off with a track specifically designed to alleve worry, release cords, develop a new inner vision and connection to Source, opening your energy centers in new ways wherein you begin to NOT JUST RAISE YOUR AWARENESS AND VIBRATION, BUT HOLD IT! It sets the space for expansion, opening the ascended heart, healing the inner child, bringing joy into your life and field, releasing any negative influences in our energy such as limiting genetic beliefs, core beliefs, karmic ties from past lives, present lives, future lives, and in between lives, as well as clearing all of your auric fields and physical space of fears and lower vibrational energies so as to open you to a wider level of being and having the desires of your heart, while also expanding your own inner sense of self-purpose and self-forgiveness… and that's just the starting point!
HERE'S WHAT PEOPLE JUST LIKE YOU ARE EXPERIENCING THROUGH THE MAGIC OF THESE TRACKS:
"I love this track, I held off listening for a few days until I felt hydrated and then played it really loud. It's so expansive and exciting... currently it feels like the excitement of being a child on Christmas morning to find it snowed overnight and everything is clean and pristine, full of magic and sparkles."
Lorna
"I've been a Reiki practitioner and energy healer for years, and just three minutes into this first track felt like I'd just experienced hours of healing work! Totally amazing!!"
Janet
"Thank you sooooooooooooo… much Jarrad, I've been listening to all the tracks, blissing-out and feeling buzzed! Yeah, what a great way to start the new year!"
Zoie
"These are way beyond and above what I ever could have expected. They are so "moving" in many ways. My energy went BAM. (That's good!) Blessings and More Pure Love to you all through the New Year. Hugs and Love."
Elizabeth
"I especially love the fact that I have a TREASURE CHEST of my own personal private frequencies, and I have them for the rest of my life! What a wonderful Divine Resource."
Colleen
"I had chills and lots of light coming in my crown chakra on my first listen during the second track…I have many children that come to my home and have been sharing the frequencies with them and LOVE to watch their energy shift! I am grateful!"
Liz
"I have done years of work in this field and have never ever so profoundly and quickly shifted so much in my life. Trust me it will be the greatest investment you can take for yourself and for those you love around you. Your life can be all you want it to be — I'm experiencing this myself first hand because of this program — and I know you can too!"
Melissa
New Brunswick, Canada
"There is nothing more priceless than feeling long lost pieces of my heart returning home to me after so long."
Rebekah Osorio
New Brunswick, Canada
"I have spent the last couple years, and thousands of dollars, purchasing program after program, searching for the answers, hoping and praying this is going to be the one, with no major break throughs until now. My search is over and my life begins. Jarrad is the real deal! Thank you, Thank you, Thank you. I am now living life instead of just existing… Forever grateful and grinning from ear to ear."
Debbie
New Brunswick, Canada
"I felt all my chakras open up, the left and right hemispheres of my brain balanced, my spinal cord opened up… there was a shift in my kundalini channels, especially to the left of my spine. My right hemisphere was definitely activated too. Lots of energy around my crown and back heart chakras. Oh, and my aura felt so crisp and clean afterwards …And this is week 1? Again… WOO-HOO!"
S.D.
"For me, this track is like a lullaby… warm and cozy."
Mary Ellen
"I heard the Balance of All Energy track for the first time on the live Ultimate Gift call on Dec 30th. When Jarrad played just a few seconds of the track at the beginning of the call beautiful tears of such love joy and gratitude flowed and my heart opened fully and completely I became so present felt like I was "home" deep within myself."
Judy
"I'm in awe of the connection I experience"
Sophie
"All my fields… emotional, mental, spiritual, physical, energetic… felt amazingly calm, peaceful, balanced, harmonized, and centered… that feeling & state, of being in Divine Flow with everything around you! Thank you bunches Jarrad!"
Regina
"Thank you so much for these beautiful and powerful Divine tracks - I am beginning to feel my true essence… I am infinitely grateful."
Sylvia
"Simply amazing & peaceful energy at the same energy time. Thank you Jarrad!"
Jemma
"These tracks are flipp'n off the charts!"
Jeni
YES, I WANT TO PARTICIPATE IN THIS AMAZING JOURNEY!
Begin TODAY with your first Frequency track!
These tracks are valued at $35.00 each, making this package well worth over $1,800.00!!
Sign up today, and you get an entire year's worth of frequency work and a complete Frequency Track Library for just one single payment of $197 FOR THE ENTIRE YEAR!!
Order Today and you'll also receive these SPECIAL BONUS Tracks with your first download dealing Specifically with:
Prosperity and Manifestation

As well as Healing and Wholeness, and Removing Limitation!
Plus, Order NOW, and you'll get the Silent Frequency Only Tracks with your Purchase
– These tracks DOUBLE THE VALUE, and you get them Absolutely Free!
PLUS ALL NEW BONUS FOR 2018
When you order now, you will not only get the full length musical frequency tracks as well as the full length silent tracks, you will also receive brand new 1 minute…
SILENT TRACKS ON THE GO!
Create a playlist for an Expansive Hour of Healing Power, and Experience each energy, or play them in short doses at work or around the house. They are perfect for playlists!
MAKE THE COMMITMENT TO MAKING 2018 THE BEST YEAR EVER!
Gain Access to The Next Level of Conscious Evolution by Accessing Deeper Parts of You and Experiencing a Life You May Have Only Ever Dared to Dream About!
Receive a new life changing frequency each week for 1 year!!
This year, I'm going REALLY in-depth describing the frequencies, so the emails will be quite involved! I'm not holding anything back!!
YOU CAN PURCHASE THE WEEKLY OPTION FOR $197
OR YOU CAN PURCHASE ALL 52 TRACKS RIGHT NOW FOR JUST $247!
You'll get Our Entire Collection of New Tracks as well as an entire e-book cataloguing every single frequency in these tracks!
Master Your World in 2018 with the ULTIMATE in Transformative Energy Technology – and TRULY LEARN TO LIVE!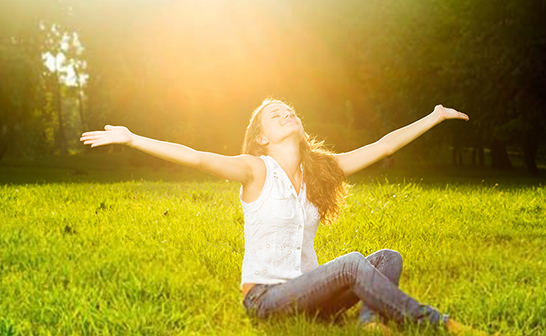 Mild Caution: The Energy in these tracks is EXTREMELY potent. Please use caution when listening and DO NOT use motor vehicles or operate heavy machinery while listening. Listen to your body, and make sure and hydrate. Water is a conductive element, and as you raise your vibration, you may notice yourself dehydrating. I do not recommend listening to these tracks more than once in the first twenty four hours. Give yourself time to integrate the energies and see how your body responds. Over time, as your frequency raises, you will be able to hold more and more of the vibration and listen as often as you'd like.
EXPAND INTO YOUR BEST LIFE EVER IN 2018!
*These statements have not been evaluated by the Food and Drug Administration. This product is not intended to diagnose, treat, cure or prevent any disease. If you are pregnant, nursing, taking medication, or have a medical condition, consult your physician before using this product.
Disclaimer: The entire contents of this website are based upon the work and opinions of Jarrad Hewett, unless otherwise noted. The information on this website is not intended to replace a one-on-one relationship with a qualified health care professional and is not intended as medical advice. It is intended as a sharing of knowledge and information from the research and experience of Jarrad Hewett and his community. For legal purposes, you acknowledge by ordering that these tracks are for entertainment purposes only. Jarrad Hewett encourages you to make your own health care decisions based upon your research and in partnership with a qualified health care professional.