This will be an experience unlike ANY OTHER!
Meet One on One with Jarrad!
Go Beyond The Infinite with CCU and Jarrad Hewett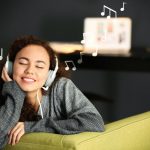 Choose Your Own Musical and Silent
Frequency Track
In ANOTHER EXCLUSIVE TO CCU – Yes! there are a lot of those this year – I am going to make you a track of your own choosing, just like I do for the vibrational sound therapy programs! You get to choose the topic, and I will make you both a silent track AND a musical journey! Put another way…
Do you sometimes feel like you're missing a particular piece to your own puzzle? This is your chance to experience what it would be like to put that puzzle together and let yourself be whole 🙂
This Journey is ALL ABOUT YOU!! Many people have never been in a situation where they felt totally loved, or pampered, or even safe to express, so to help you grow and expand and journey into WHATEVER you want to Experience, you will have the opportunity to write in and let me know what it is EXACTLY that you would like to experience!
You can send in three topics, and I will create a PERSONALIZED silent AND musical frequency track – just like I do in the Vibrational Sound Therapy programs - for you to play whenever and WHEREVER you want to access and enjoy the energy of your choosing!
This is an all new once in a lifetime opportunity – one among many - to have your own personal access to this technology and create whatever kind of track you wish.
And, for the first time ever, you will not only get a silent track, but a musical version, as well!

And this is all just the beginning of what could very well be the most transformational, empowering, and healing opportunity of your life!
And for the first time available anywhere, Specifically Recorded for CCU…
Membership Site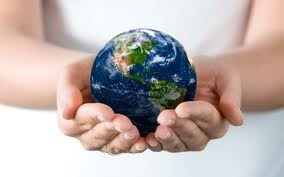 Over the last few year's, participants of Jarrad's Energy Immersion Programs have built up one of the strongest, supportive, healing, most loving, and absolutely most awesome communities on the web.
Jarrad will be on the site daily and this one of a kind ability to interact gives you access to a safe and loving space in which to ask questions, explore topics, grow, FEEL SAFE, allow yourself to be seen, and express.
This personal membership site also allows you the opportunity to set up your very own profile, post blogs, ask questions of each other - and Jarrad - in the forums, and search from a HUGE array of posts and topics to see how other people - just like you - have found true happiness, health, and freedom.
The site is already LIVE! to read over welcome material and posts from Jarrad as well as to meet and greet each other, etc., beginning when you order. Jarrad will pop in occasionally to say hello starting in January and will be available to answer questions daily beginning two full weeks before the official start of the program, on February 15th.
In addition to the blogs and forum posts with near 6 month access...
Value PRICELESS
You will be getting support at every level - through your ability to walk your talk and receive guidance like never before!
This group is TRULY unlike any you have ever experienced!
This is one of the most intimate programs - if not THE MOST INTIMATE - that has ever been offered! IT IS TRULY A ONCE IN A LIFETIME EXPERIENCE
This is Conscious Creation from Pre K all the way into and beyond the infinite.
Plus
Jarrad has Re-mixed, with new Music, and New Energies, and Amplified with the Light Code Energies for 2018…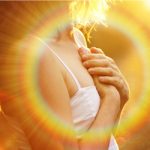 Opening and Expanding your Heart
"This is the Experience of Feeling Loved and Living with an Open Heart"
Release the separation collected and created from this and all other lifetimes, while clearing, cleansing, and opening the heart at every level, allowing for a space of pure Self-knowledge, Reception, and Love.
Create a space where you no longer hold yourself back, hold yourself separate, or hold yourself at fault, entering a space of beautiful interaction and Love with All You Are at a Divine Level, experiencing the Enrapturing Love of All That Is, while opening to See yourself, and the world in a Whole, New Way.
Warning: This Journey Contains a Deep Level of Transformative Shifts, Opening the Heart and Allowing a space to Choose Happiness in New Ways. It is Completely Normal to Have Emotions Surface, and You May Experience Tears as Your Heart Begins to Heal and Open. Due to The Emotional and Connective Nature of this Journey, it is not recommended that you listen to this journey more than once per day.
ALL Journeys Include Spoken Word Journey and Journey with New DNA Meridian Music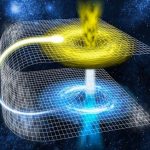 Opening to the Fifth Dimension
The 5th Dimension is domain of the Violet Flame, and is the space of the open heart, where creation is instant, and time and space reveal itself as nonlinear. It is the space of synchronicity, love, and opening in a whole, new way, as we move into a new understanding of who we are, and what we desire at the level of our heart, unencumbered by stories or limitation.
Jarrad explains the tri-fold flame of the fifth dimension as he takes you on a journey into the space of 5D opening, merging the "Higher Self" with the individual self, fulfilling the laws of divine love, and opening you to instant manifestation at a new level of creation.
This journey includes an Incredibly Powerful Heart Opening and Activation to help magnetize love, stability, and greater ability to manifest.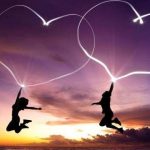 Clearing the Way
Inter Dimensional Alignment

Starting with the intention of wholeness, Love, Vitality, Abundance, and Joy, this Light-Filled Journey is going to be a new favorite, as it quickly moves right to the Heart of Divine Love, Lifting Away all that's Been, and Aligning You and All Energy Bodies with Pure, Divine Source.
This Journey unites all that you are under YOUR direction so that you can create with ease and joy, no longer fighting aspects of yourself or fighting that up-hill battle, while also turning up the vibratory signature of who you are at the wider level, allowing your True Source Nature of ease and Abundance to begin to become the new dominant vibration in your field.
This Journey contains a very powerful activation and process for creation as well as a cleansing and clearing energy and can be used as often as you'd like.
*Includes Spoken Word Journey and Journey with Music

Grounding and Change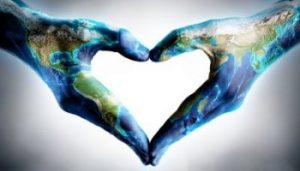 By grounding into change and Integration, we allow ourselves to fully feel whole and complete at every level of our journey, so that we minimize resistance and maximize our progress, growth, and ability to create and expand into and as Divine Flow!
This is one of the MOST Powerful Journeys in this Series, and because of the Amazing Integrating Energies, and the Freedom Which Can Birth as Result, Feel Free to Listen to This as Often as You'd Like.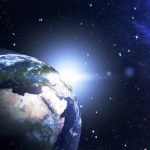 Bridging the Sixth Dimension
As we open the tri-fold flame of the Ascended Heart, and we open the pituitary/pineal glands to receiving the Light of the One, we begin to enter into the 6th Dimension of Consciousness, which is where we have access to star gates, downloads, and infinite awareness of timelines and transcendence, while still in physical form.
This Powerful Journey is also an Activation of Deep Inner Truth which releases and Lifts aspects of self which are not in harmony with Light and Love of the Truth of Pure Source Energy, so that we may begin to know ourselves both as an Individuated Presence of Source, and as One with All Life, releasing lifetimes of Trauma, so we are left with our own Bright, Shining Light, in the now, activating our memories of what it is to be "Home."
This journey goes all the way back to our Soul "Origin" and creates Wholeness and Love throughout our entire field.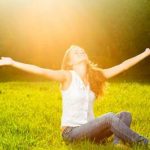 The Creation bon Fire
Birthed from a Deep Space of allowing, this journey, originally channeled live for a group of five hundred plus, is an intimate embrace of You at the deeper levels, allowing nourishing, love, wholeness, and healing, at all levels.
Allow Source to cleanse and clear your being – body, mind, space, and whole – that you may enter into a life of abundance and expression, opening your throat, and opening to joy and transmutation in new ways, which allow you strength and gnost: true connection, forgiveness, love, wholeness and joy.
Release all cords and attachments, so that you can be filled with the Love and the Light of Source, creating you as Sovereign, Loving, Strong, Joyful, and Clear!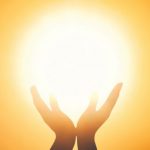 Manifestation: Stepping Into the 4th Dimension

Unify with Source as you choose connection in a new way, allowing pain bodies to dissipate, and duality to lift as you move into a new space of Warmth, Trust, Joy, and Love, as you say "Yes" to Higher Feelings of Pure Source.
Release from disharmony, lessons, Karma, and the template of re-creation so you can make way for new possibilities and potentials, releasing from old habits and cords, while opening you to create from Pure Inspiration, Love, Health, and Support.
Ground in to Your Golden Light Body and Open the Door Way to Conscious Creation in New and Joy-Filled Ways!

AND FOR THOSE OF YOU WANTING TO EXPLORE THE INFINITE IN NEW WAYS, I WILL ALSO BE INCLUDING
Rewiring the Brain for Conscious Creation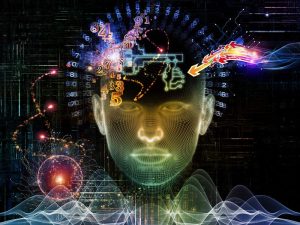 "This may be one of the most important pieces ever channeled for creation."
The brain is so much more than what most on this plane of existence know or understand. The whole brain includes not just the physical brain, but our entire electromagnetic field. It is the mechanism through which all Light is known, and it is the energy field through which we create this reality.
This journey not only rewires the physical brain, but it completely recharges the electromagnetic field, unifying all of our energy bodies into one accord of Divine Love, Presence, and Conscious Creation. Simply put, this is a whole new paradigm of Creation wherein we move, as humans, from using 10-15 per cent of our brain, to USING the ENTIRE BRAIN for creation.

You GET ALL OF THIS
A 30 Minute Private Session with Jarrad
Mastery Video and Activation
Breath of Light Video and Audio program
Daily Devotionals from Jarrad's New Book
CCU Exclusive Personal Manifestation and Mastery Symbol and Activation
Daily Interaction and Energy Work
Your Very Own Personal Energy/Bio Scan and Field Report WITH an accompanying Personal MP3 Frequency Track
Two Special Calls and Tools so that you can Learn to do this work yourself or with clients!
Blogs, Forums, and Membership Site Support from Jarrad
Eighteen! 60 Minute Live EXCLUSIVE Energy Retreats just for this group – with Q and A, new techniques, new information, and so much more!
Monthly Frequency Radio and Journey Calls!
Interpretation OF YOUR SYMBOL and Light Language Activation
Newly Encoded LIGHT DNA Journeys to Make this The Biggest Expansion Yet!
An Entire Album of 26 DNA Light Musical Frequency Tracks
Remote Energy Work and Daily Support Throughout!
Learn to See Yourself and EXPERIENCE YOURSELF OUTSIDE OF TIME
Experience FULL Enlightened Consciousness
Choose Your own Frequency and get a CUSTOM TRACK With MUSIC just for you
PLUS SO MUCH MORE!!
As This will Truly be a Vast Experience of Conscious Creation University, You will Also Receive...
A HUGE BONUS
EVERY LIVE CALL RECORDED FROM THE 21 DAY MEMBERSHIP PROGRAMs IN 2017
That's right. You are getting not just present support, but future support as well with a complete library - including the unreleased membership calls from 2017 - an additional Huge Healing Catalogue of Master Classes and Retreats!
The entire five month journey, comes complete with your own personal session, every call recorded call from 2017, all new live calls, all new channels, energy transmissions, daily support on the membership site, your own new symbol specific to this journey, your own personal energy scan and life report, a personal mp3 frequency track just for you, dozens of energy journeys and tracks, learning to use "the sheets" and do this work at home, plus a lifetime of empowerment, healing, and joy!
AND the group site will go live for the members in January, making this an almost six month event!
Because of the massive amounts of personalized work, including the new symbols, mp3s, personal body scans, personal frequency tracks, and private sessions,
space will be limited!
This is the MOST EXPANSIVE PROGRAM EVER CREATED at a Price that May never be Duplicated
This Program, complete with never before seen technologies and techniques is valued at well over $17,495 and is a huge savings over other programs with similar content priced at 15-20k!
However, Jarrad is making the Entire Experience of Growth and Love - including your one on one session, personal body/energy scan, mp3 tracks, new symbol and interpretation, 12 Call Live Series with weekly Q and A, daily site access, remote frequency work, plus so much more over the Entire 5 Month Journey, available to you for just $1,750!

The Next Big Shift is Here!
In 2018...

FOR
JUST $1,350!
Save $400, Pay in Full, and Book Your Private Session TODAY!
Get Instant Access to all the Downloads as well as the Membership Site
BUT ORDER NOW AND SAVE an additional $400.00
with Early Bird Registration
And GET THE ENTIRE EXPERIENCE

*Payment plans require a 350.00 deposit and recurring billing of 275.00 per month to be billed on the 15th of every month. Private sessions will not be available to schedule until after the third payment has been collected.
FOR
JUST $1,350!
Save $400, Pay in Full, and Book Your Private Session TODAY!
Get Instant Access to all the Downloads as well as the Membership Site
*Save $300 with Our Payment Plan and Reserve your Spot Now!
with Early Bird Registration
And GET THE ENTIRE EXPERIENCE